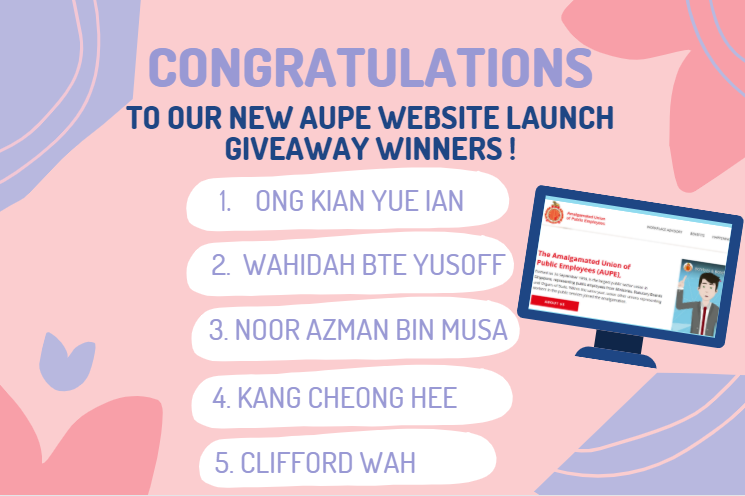 In this issue:
• 9 Things Working People Should Know About Budget 2021
• Congratulations to the 5 Lucky Winners for AUPE Website Launch Giveaway!
• Application for Care Fund (COVID-19) Grant ENHANCED Closing Soon. Apply before 28 Feb!
• SNACK by NTUC Income – 15% Bonus Insurance Coverage for Union Members!
• Up to 15% OFF at Lounge@AUPE
• Create Your Dream Home at Competitive Rates with Our Renovation Loan
Please refer to our weekly ebuzz here.