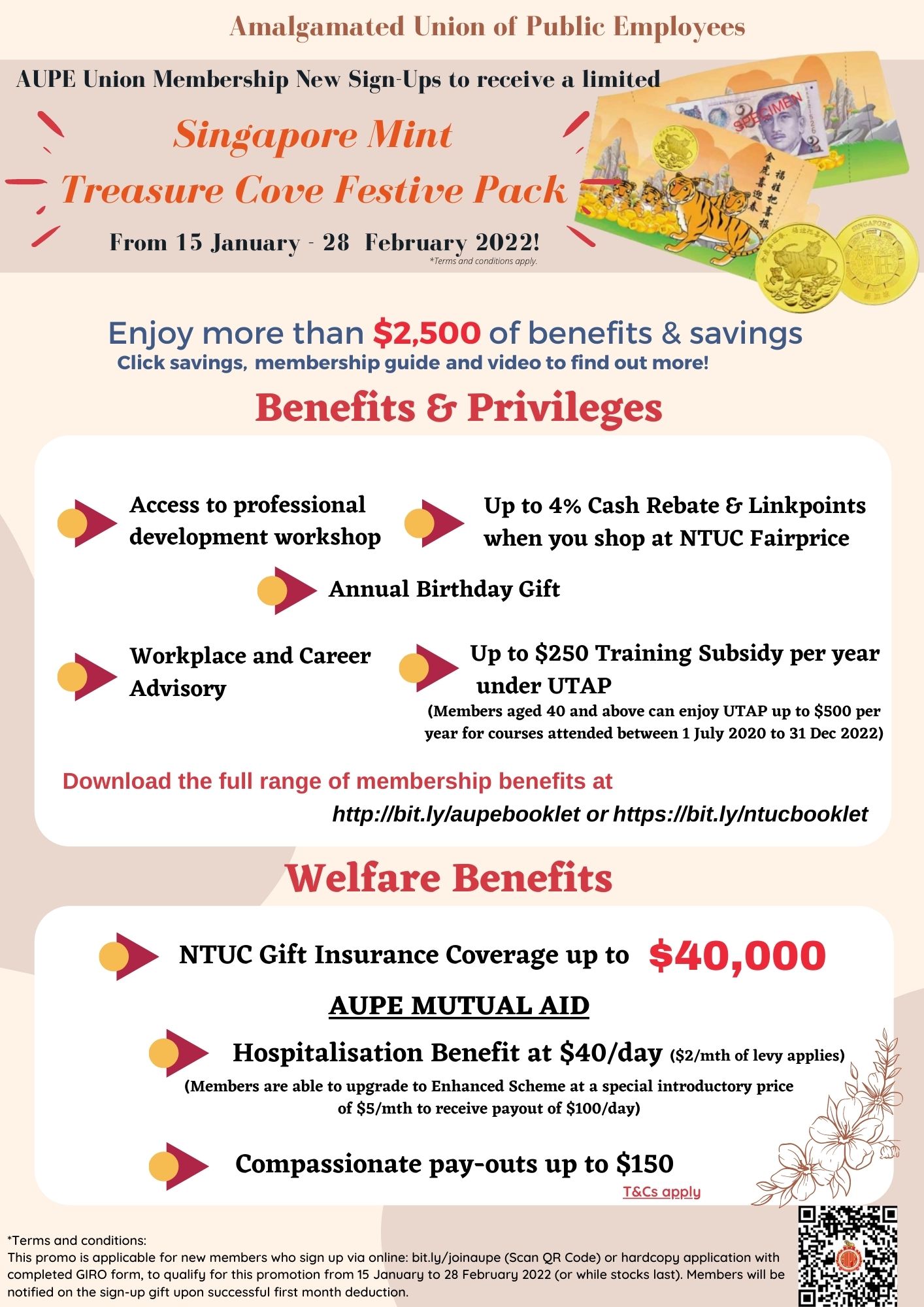 Sign up online at bit.ly/joinaupe or download the hardcopy application form here, complete it and mail it to us (no stamp required)!
To find out more about how you can save more than $2500 with your union membership, visit here. Or download a copy of the AUPE membership and NTUC Membership booklets to view the full range of benefits.
Click here to view the poster in PDF.