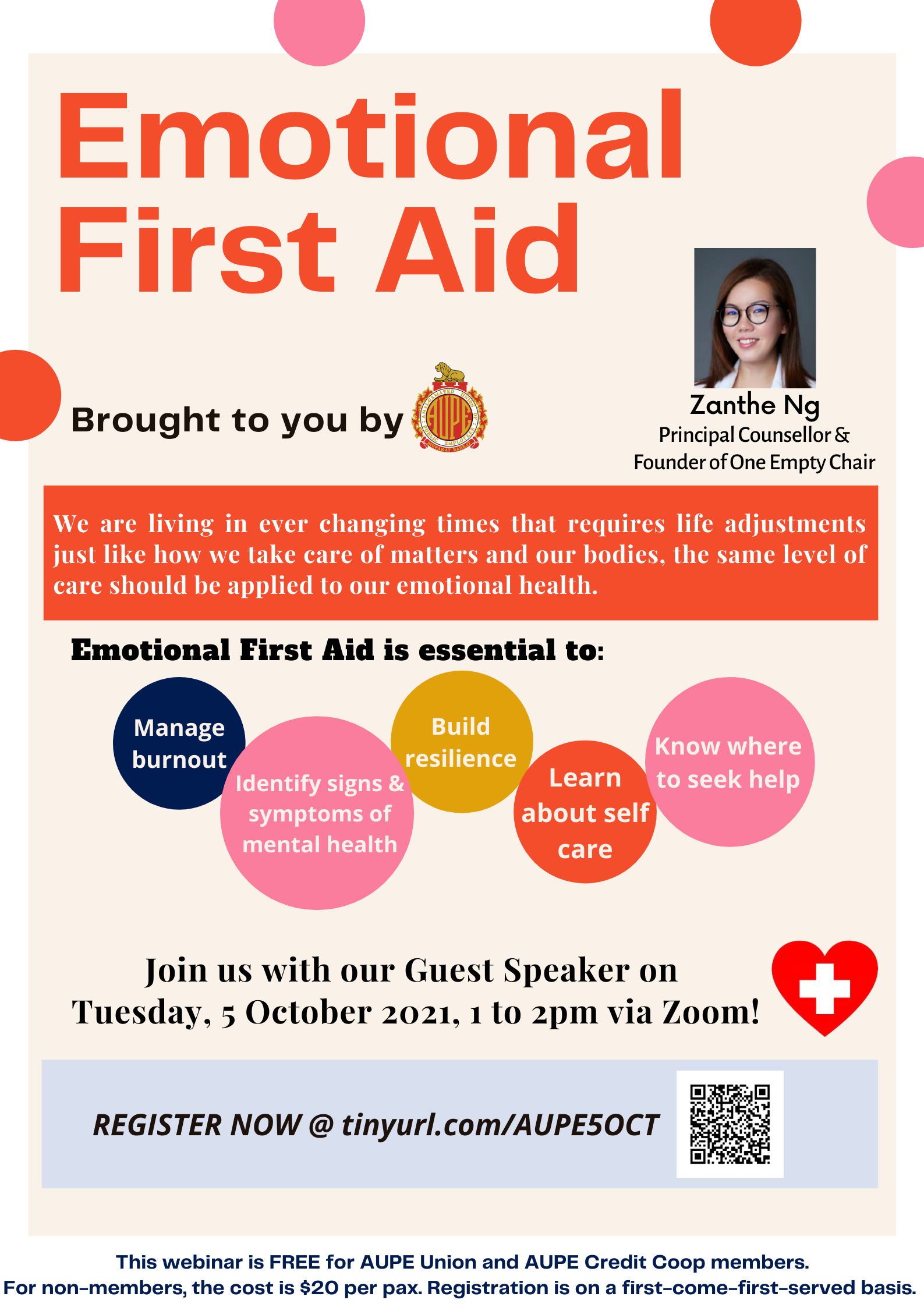 We are living in ever changing times that requires life adjustments. Just like how we take care of matters and our bodies, the same level of care should be applied to our emotional health.
This webinar is for anyone looking to build resilience, learn about self care, manage burnout, as well as to identify signs and symptoms of mental health issues and know where to seek help.
 Date and Time
Tuesday, 5 October 2021
1pm – 2pm
Online via Zoom
 Click here to register!